Metaphysics? Why are you bothering with that pointless brain rot??
Logan's brain begins to rot, but he doesn't recognize it until it's too late.
Since his brain is already rotten, Logan decides it's okay to watch TV; since, as his mother told him, "TV will rot your brain"
After watching every single super-villain movie in existence, Logan finally figures out what they were all doing wrong.
"The best kill is overkill"
Logan in his extreme overeagerness forgets the all important Conservation of Ninjutsu...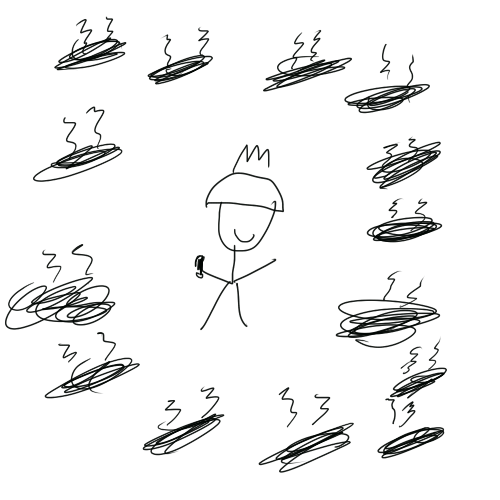 Using a ballpoint pen Andrew crushes his myriad enemies into smoldering heaps.
Andrew accidentally clicks on the TV-Tropes link in an attempt to learn more about his newfound powers...
Questions, comments, additions or deletions? Contact exchausa (at) gmail.com